Furnace Rebates up to $1450 until Nov 15th, 2016!
Mauder Heating & Air Conditioning strives to make upgrading or replacing your furnace simple and budget friendly. With our completely free in-home estimates, we work directly with you to determine 1) whether or not you actually need a new furnace, and 2) if you do, which furnace fits your specific needs for both your home and bugdget.

With winter coming, NOW is the time to get your free estimate (did we mention it's FREE!?). And we're very excited to let you know, there are currently rebates available to make getting your new furnace even easier on your wallet!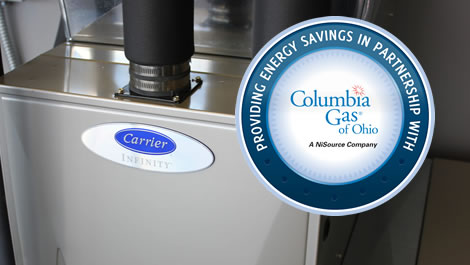 Rebate Part #1
Install a furnace with 96% efficiency or greater and get a $300 rebate from Columbia Gas! We have a great selection of furnaces to fit your needs AND meet or exceed the standards for this rebate!

Rebate Part #2
Request an energy audit from Columbia Gas and qualify for up to $1000 rebate! The audit normally costs $50, but Mauder has $25 off coupons for you!

Don't wait. Now is the time to take advantage of these great rebates!

Questions? Not a problem! We're happy to walk you through the details of these rebates and schedule your FREE consultation. Call today!

Contact Us Today!