Our HVAC Products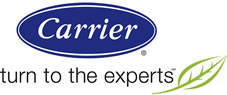 We're proud to carry Carrier products. If you have ANY questions about our HVAC products or services please let us know by clicking the "CONTACT US" button above or calling us at 419-698-HVAC (4822). We look forward to working with you!
---
Carrier's found, Willis Carrier, invented the first modern air conditioning system in 1902. They've been perfecting his idea ever since. Ask us about the 2015 energy efficiency standards to ensure ...
VIEW ALL MODELS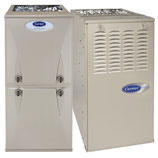 Think of your furnace as the heart of your home. In the winter, it's essential to radiating warmth. During the summer, it plays a vital role in moving refreshing, conditioned air from your cooling ...
VIEW ALL MODELS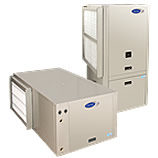 Geothermal Heat Pumps
There's an invaluable energy source buried right in your own backyard.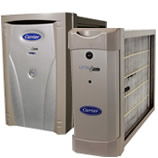 Air Cleaners
If you've been holding your breath for cleaner air, the wait is over. Our state-of-the-art air purifier sytems trap and kill bacteria, viruses, mold spores, allergens and other pollutants in the co...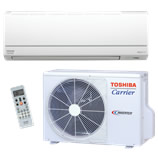 Ductless Systems
We offer a full line of high-efficiency ductless solutions that can fit your needs without compromising the integrity of the space or comfort.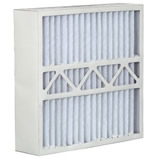 Filters
We offer a wider range of filters and will work with you to make sure you get what you need. We also offer FREE filter delivery!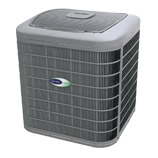 Heat Pumps
Heating, cooling, and dehumidifying, heat pumps have it all. Except, perhaps, a name that does their versatility justice.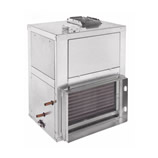 Fan Coils
Want to push your cooling unit's efficiency to its highest level? It's as easy as making sure you have the right fan coil to match. When you do, you could see improved HSPF from your heat pump, a j...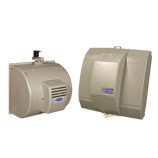 Humidifiers
When you see just how much our humidifiers can improve air quality, there won't be a dry eye in the house.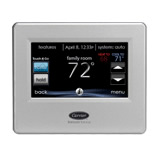 Thermostats
Some people like to dictate every nuance of their climate, from humidity to temperature. Some like remote access to tinker with temperature and save money even when they're not at home. Some like t...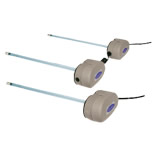 UV Lamps
At Carrier, we wouldn't hurt a fly. Mold and bacteria are another story. And let's face it: the indoor coil of your heating and cooling system is just the kind of place these baddies like to hang out.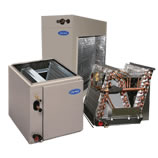 Evaporator Coils
Okay, so maybe an evaporator coil isn't exactly the kind of purchase you're dying to show off to your friends and family. But if you like your air conditioner or heat pump to perform at its high...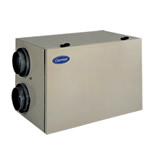 Ventilators
Air is like bread—it shouldn't be stale. Good thing our innovative ventilators are designed to remove stale air from your home, while keeping valuable energy from escaping.