Installation
All your installation needs.
Maintenance & Repair
Call us 24/7!
Easy Payment Options
Accept all major Credt Cards
CLIENT FOCUS
YOUR satisfaction is our goal!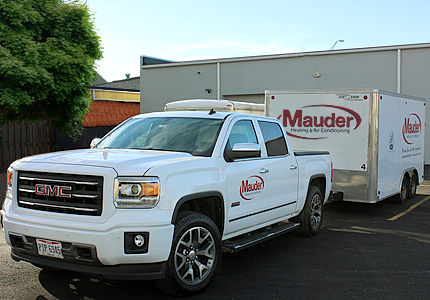 Quality Products, Expert Service
All of our heating and air conditioning systems, and the products we sell are installed by highly trained Mauder technicians (no subcontractors) to factory specifications. In addition, all metalwork is custom fabricated in our in-house metal shop. This high level of professional quality is always part of every installation at your home or business.
Licensed & Insured
Over 2 Decades of Experience
Locally Owned/Operated
24 Hour Service
FREE Estimates
100% Satisfaction Guaranteed
Residential & Light Commercial
Maintenance Agreements
The Technology of Comfort
One of the complaints with ordinary furnaces is that you're either too warm or too cold. That's because an ordinary furnace warms your home with a series of full-speed-ahead blasts of warm air. When the furnace isn't running, the temperature in your home can drop before the next heating cycle begins. Carrier's ComfortHeat Technology furnaces consistently maintain temperatures close to your desired setting by running longer, quieter heating cycles, and they can accurately predict the need for additional heating.
Homeowners report that their Heat Pump never felt warmer. The Carrier ComfortHeat Pump System provides register temperatures up to 20 degrees warmer than a standard system, eliminating the biggest customer complaint about heat pumps – cold blow. In addition to warmer heating temperatures, the ComfortHeat Pump System also provides benefits in cooling. When you cool your home and control humidity as well as the temperature, the results are astounding!
When a variable-speed unit is matched with a patented Carrier Thermidistat™ Control, the IdealHumidity System provides outstanding dehumidification control. The IdealHumidity System can remove up to 30 times more moisture from your home environment than an ordinary cooling system, which means you can set the temperature in your home higher. Homeowners feel cool and comfortable even at temperatures two to four degrees higher than ordinary systems. And these higher thermostat settings will lower your cooling bills by up to 21%.
Plus, the IdealHumidity System works when other systems are asleep. At night and on mild days, typical cooling systems do not operate. When they're off, humidity can build up in your home. IdealHumidity systems continuously monitor both temperature and humidity to keep you comfortable day and night - in any season.
Continuously cleans and circulates the air. By allowing you to run the fan continuously, comfortably and economically, variable-speed products provide more uniform temperatures throughout your home while simultaneously improving your indoor air quality.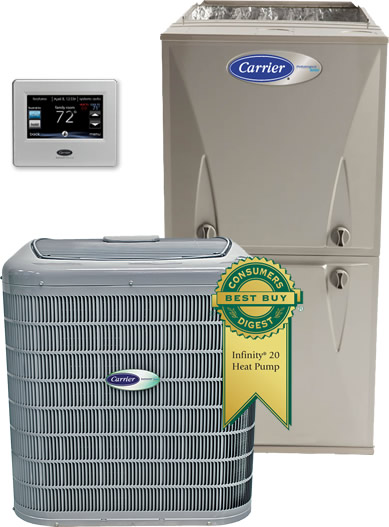 Call us today at 419-698-HVAC (4822) for your FREE estimate!